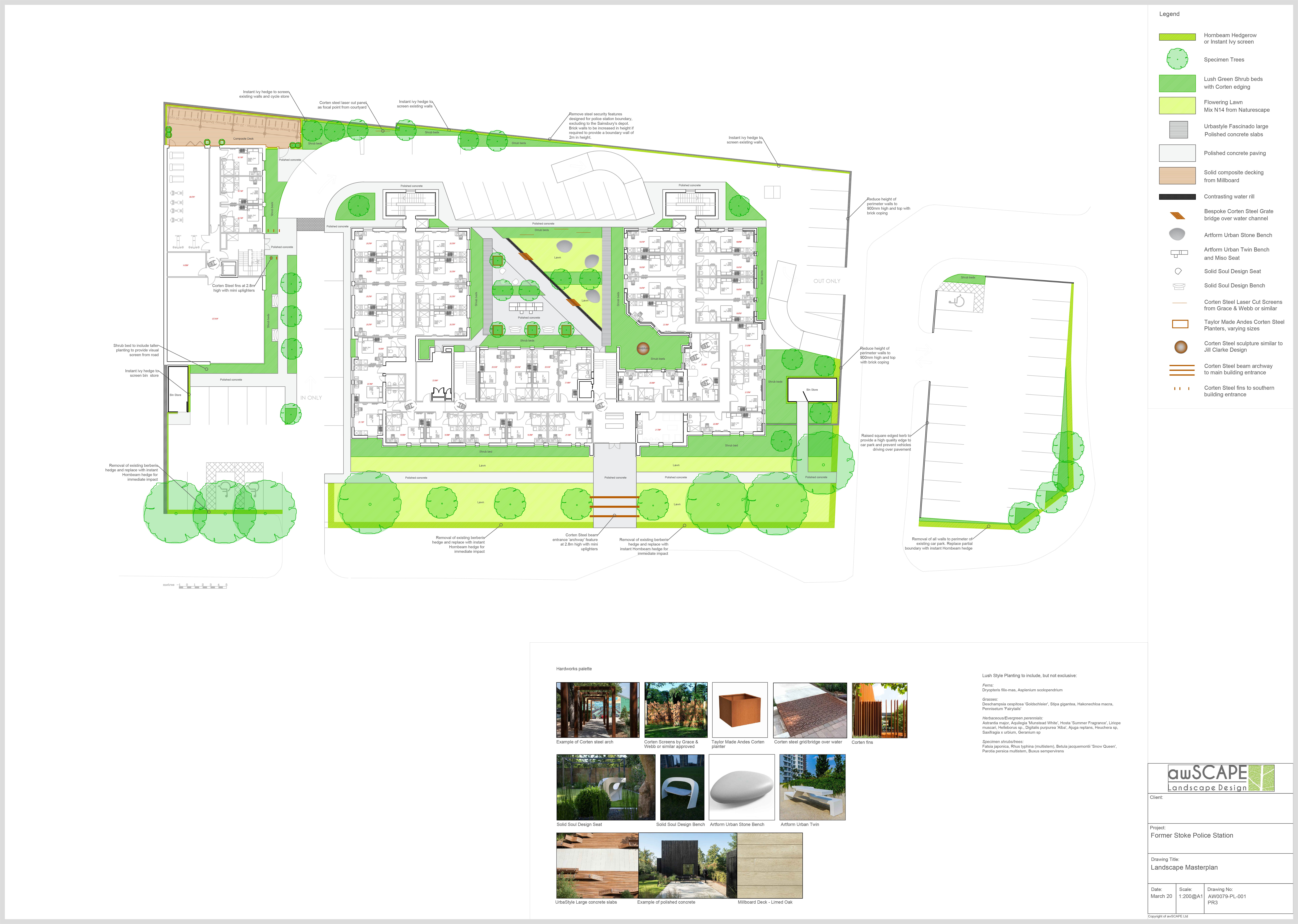 awSCAPE were commissioned to prepare a landscape masterplan for a former Police Station in Stoke town. Mature trees and large shrubs lined the front of the existing building, to be refurbished and redeveloped into student accommodation. The remainder of the site and car parking were hard surfaces with self set trees and shrubs.
It was important to integrate the design into the local environment, retaining mature trees where possible and removing walls and opening up the site as well as softening much of the internal and external appearances.
A design was prepared that was submitted to planning with high quality landscape and furniture that would create a stunning location for students and improve the outlook for residents and visitors to the town centre. Planning was approved in early 2020.