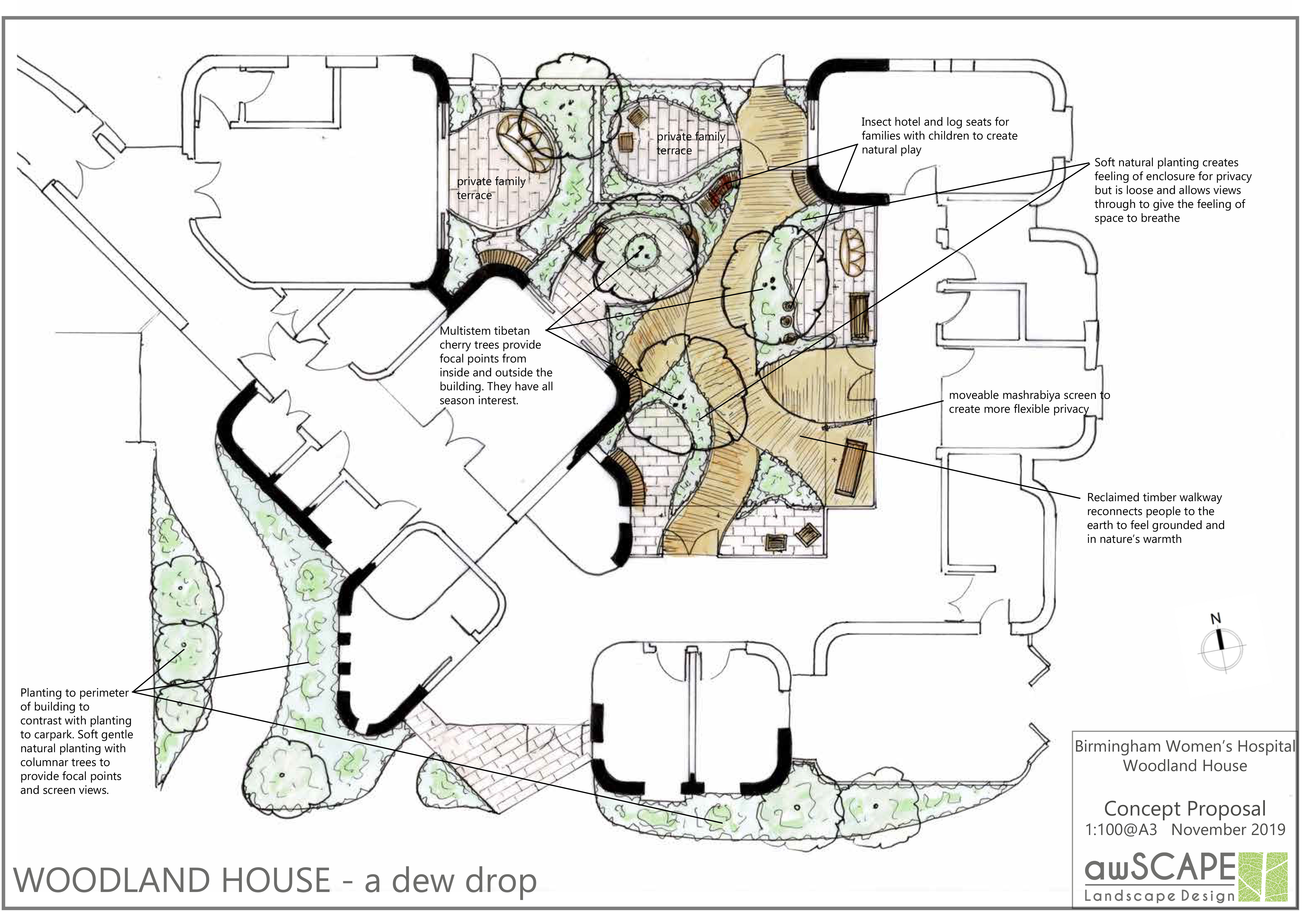 Working with Pinnegar Hayward Design, awSCAPE prepared a landscape design for the courtyards and surrounding setting for Woodland House at Birmingham Women's Hospital. A truly inspiring hospital, Woodland House is to provide a much needed facility for families who have tragically lost their babies.
The design concept around a 'dew drop' led to the creation of a space that was unique, green, lush and nature focussed. The courtyard allows for a number of seating areas that create a feeling of being held and cocooned within a safe environment protected from above by a canopy of small trees. The spaces create serenity at a time of immense grief.
awSCAPE have felt privileged to be involved in such an amazing project and hoping that soon this will be developed to help so many families.